Ken Wagester – Owner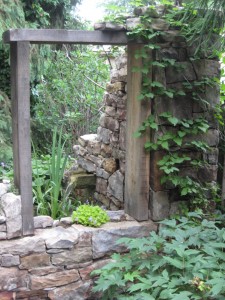 Ken gravitated to a career in Landscape Architecture because of the creative problem solving aspect inherent to the profession.  "I find it extremely rewarding to listen to a client's aspirations, evaluate a site's constraints and then develop a unique design satisfying all program elements"  Working as a Landscape Architect provides everyday challenges but just as often leaves you with a personal satisfaction of knowing you beautified your client's home and enhanced their lifestyle.
Ken is sole owner of Wagester Design Group which is a consulting Landscape Architecture company.  He describes the firm's design style as having a grounded creativity while still possessing a unique custom look based on functionality.  In addition, his projects often showcase natural stone giving the projects an infusion of stones timeless strength and inherit beauty.  Ken attributes the development of this design trait back to a period he worked as a partner at Poole's Stone & Garden. 
This period represented a seven year span where Wagester Design Group merged with Poole's Stone & Garden.  Several of the projects featured on Wagester Design Group's website were designed and constructed during this partnership.  "My time working at Poole's Stone and Garden afforded me the opportunity to work alongside some very talented designers and stone artisans.  Even though we are no longer partners I consider those experiences valuable to my professional journey."
Ken is a graduate of Michigan State University with a bachelor in Landscape Architecture and holds professional licensure in Maryland and Virginia.  He and his wife and daughter reside in the Frederick area enjoying both the scenic countryside and the historic character of this small artistic community.